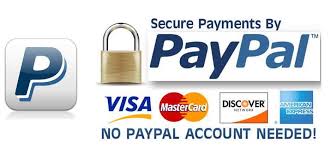 The company of Swarovski Crystals is part of a wider company that entails three parts to its business. The Crystal manufacturing business is the aspect of this company that knitters and crafters are interested in, as they create and provide a selection and range of these crystals to embellish and decorate knit wear. The Swarovski Crystals business is the most successful and well known of all of the businesses run by Swarovski.
Swarovski Crystals was founded 1895 by Daniel Swarovski. His father was a glass cutter and David Swarovski served as his apprentice and as a result, overtime he learned all the skills and techniques involved in glass-cutting. It was in the year of 1892 that the electric cutting machine was created, and patented by David Swarovski. It was this machine that facilitated the production of their well-known Swarovski crystal glass.
The Swarovski Crystal ranges include Crystal sculptures, in miniature, via jewellery embellishments and decorative rhinestones, and chandeliers.
As part of Swarovski's desire to provide 'a diamond for all', he worked towards his goal of providing and making crystals affordable for everyone. When you buy an order of Swarovski crystals from Cricklade crafts near Swindon, you can see this vision has been realised.
These embellishments can be weaved onto your yarn or thread as you work to create your knitted items, or you can purchase the Swarovski Crystals already on matching yarn created by Rowan with their Kidsilk Haze Shine yarns. Also available, either in store at Cricklade near Swindon, or via online order are some knitting patterns that incorporate these beautiful yarns and the Swarovski crystals.
The multi-faceted crystals come in a variety of colours for purchase in order for you to mix and match along with your desired outfit and project. These crystals also reflect the colours they are matched with, enhancing and decorating any knitting project and pattern you may wish. Shawls with Swarovski crystals can enhance evening dress and add that something else a bit extra special. A Scarf, a jersey, a dress or knitted skirt can all be given something more exotic with the use of these Swarovski crystals available from Cricklade Crafts.
Swindon locals and customers have been benefiting from collections and accessories such as these for all of their knitting and crocheting hobbies from the local store Cricklade Crafts. The benefits of our knowledge, stocks and ranges can now be the pleasure of anyone who wishes to purchase via the website. We post our goods locally and internationally. Just check out our information page on ordering and postage for the rates and terms and conditions. If you live in or around the Swindon area, you can also check out our shop opening hours on the website.
If you need or require any more information on the Swarovski crystals available for purchase at Cricklade Crafts, or any of the other items we have in stock, please do not hesitate to contact us via the website. We look forward to hearing from you.